"Geekbuying" Affiliate Program Live with Affonix.com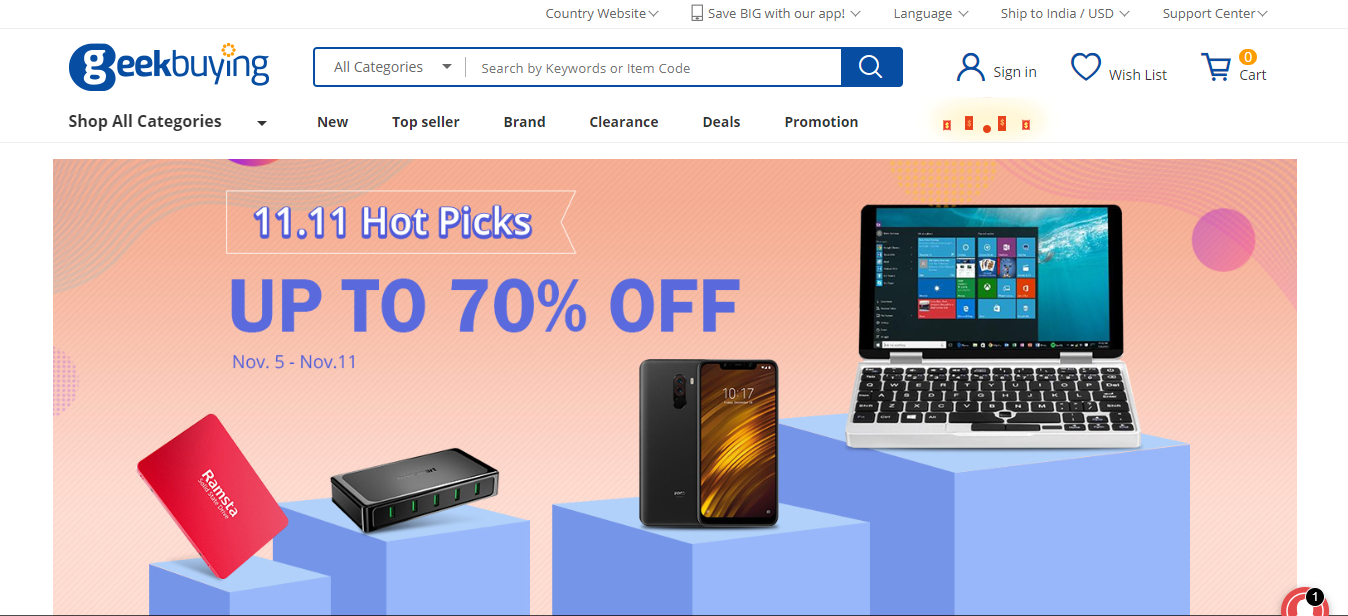 Payout Type:  CPS .
Payout: "Please login to our platform to check the payout"
Offer Category: Shopping .
Campaign Flow:
User clicks on the link and lands on the website.
User completes the transaction and conversion is counted.
About "Geekbuying"
Geekbuying was founded in 2012 with the mission of creating a platform that truly puts the customer first. Since our inception, we have become one of the leading E-commerce platforms selling a wide range of consumer electronic gadgets. Here at Geekbuying you can expect to find products you'll love, superior service, and fast global shipping!
We at GeekBuying are passionate tech enthusiasts who enjoy sharing the latest gadgets with people all around the world. We have a massive selection of products and offer unbeatable prices. Smartphones, laptops, TV Boxes, Smart wearables, and Drones are amongst the most popular products on our website; but there are many other amazing gadgets you can find here on GeekBuying. From big brands to trendy items we have made your search that much easier. So check out our incredible products now!