"Treebohotel (Web Campaign) IN" Affiliate Program Live with Affonix.com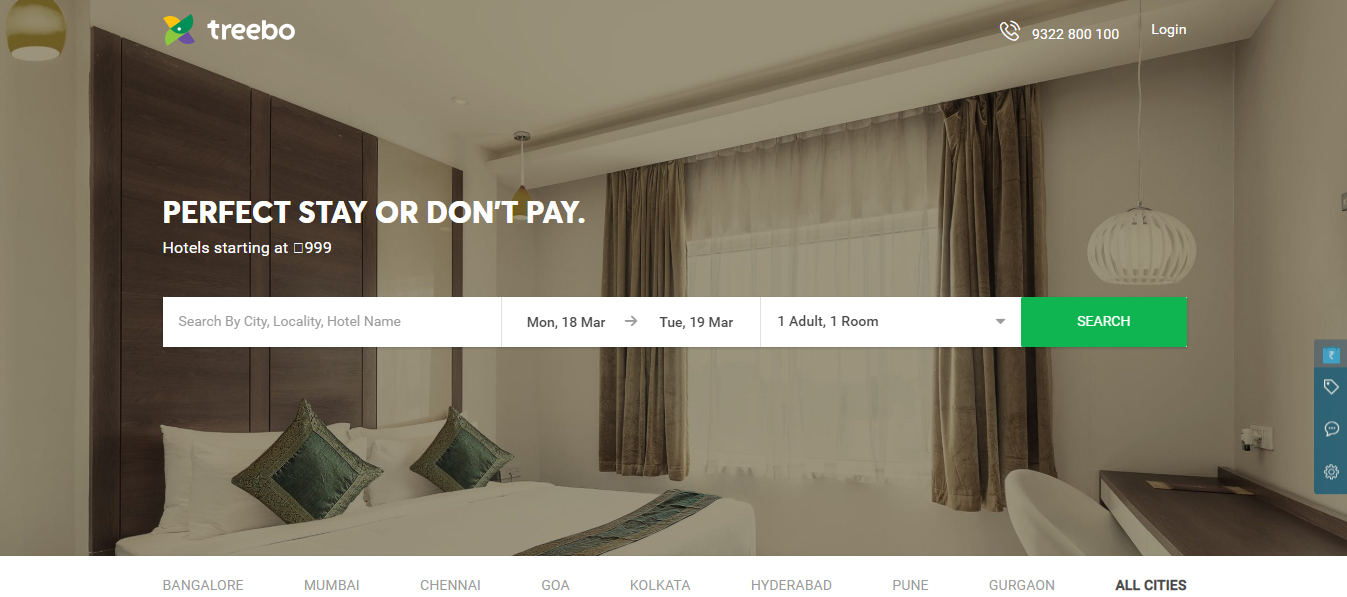 Payout Type: CPS.
Payout: "Please login to our platform to check the payout"
Offer Category: Travel.
Campaign Flow:
User clicks on the link and lands on the website.
User completes the transaction and conversion is counted.
About "Treebo Hotels"
Treebo derives its name from "Bo Tree", the fig tree under which Gautam Buddha attained enlightenment. The fig tree family – banyan, peepal among others – has inspired not just our name but also what we do.
In many ways these trees were the earliest form of budget hotels, offering shelter to travelers without discriminating between the rich and the poor. We too are obsessed about offering quality accommodation at affordable prices. The soothing shade of these trees allowed several interesting conversations among fellow travelers.
And finally, we also aspire to emulate the vast reach of the banyan tree. With presence in 80+ cities (and counting), we are making sure that we are available to serve wherever your travels take you. With the same penchant for conversations.Would love to hear from you too. Do drop by or call us sometimes.