"Candere IN " Affiliate Program Live with Affonix.com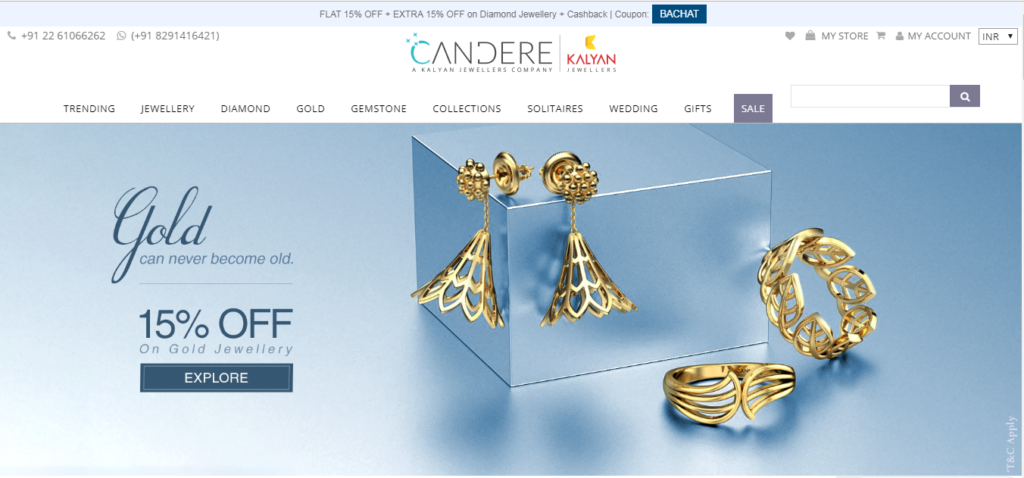 Payout Type: CPS .
Payout: "Please login to our platform to check the payout"
Offer Category: Jewellery .
Campaign Flow:
User clicks on the link and lands on the website.
User completes the transaction and conversion is counted.
About " Candere "
Since its inception in 2013, Candere has come a long way, from being an e-commerce start up to partnering with Kalyan Group in 2017. In the last 4 years, Candere has grown in length and breadth to owning a catalogue of 5000+ diamond jewellery as well as gold jewellery products and a steadily increasing list of valued customers in India and across the world.
When you spend your 'hard-earned' money on a luxury item, why would you want to leave any stone unturned in assuring satisfaction and peace of mind for your purchase? Candere never sells even a single piece of jewellery without proper and valid certification from the most trustworthy certifying labs and bodies. You trust us, we trust them: GIA, IGI, BIS.