"Souq" Affiliate Program Live with Affonix.com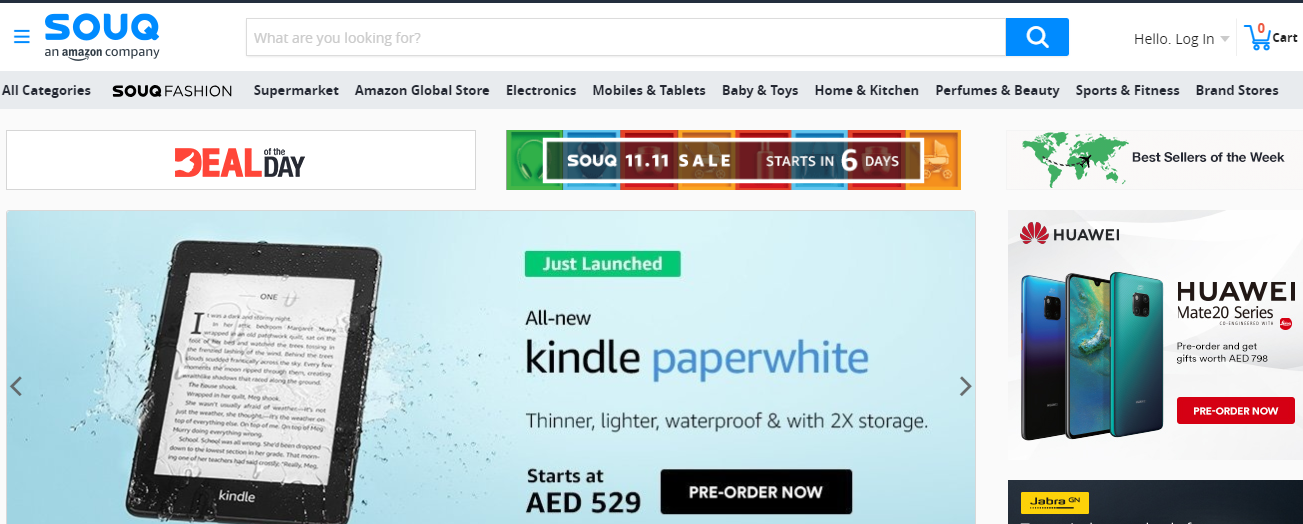 Payout Type:  CPS .
Payout: "Please login to our platform to check the payout"
Offer Category: Shopping .
Campaign Flow:
User clicks on the link and lands on the website.
User completes the transaction and conversion is counted.
About "Souq"
Souq.com is an English-Arabic language e-commerce  platform, owned by Amazon, Inc.  It is the largest e-commerce platform in the Arab world. On March 28, 2017, Amazon.com Inc. confirmed it would be acquiring Souq.com for $580 million.
The website was founded in 2005 by co-founders Ronaldo Mouchawar and Samih Toukan.[6] It was initially an auction site linked to internet portal Maktoob . In 2011 Souq.com changed its model to an online shopping site similar to Amazon.com with a marketplace and retail items for sale on its platform.
We connect people and products – opening up a world of possibility. From bracelets and backpacks to tablets and toy cars – we give you access to everything you need and want. Our range is unparalleled, and our prices unbeatable.