"NordVPN" Affiliate Program Live with Affonix.com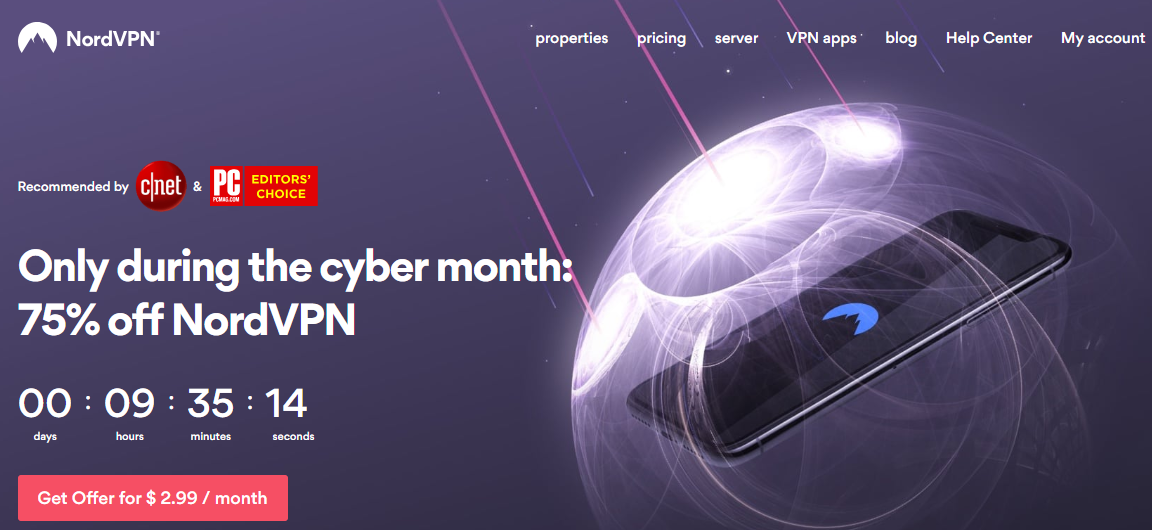 Payout Type:  CPS .
Payout: "Please login to our platform to check the payout"
Offer Category: B2B .
Campaign Flow:
User clicks on the link and lands on the website.
User completes the transaction and conversion is counted.
About "NordVPN"
The NordVPN name was inspired by Nordic ideals of confidence, trust, and innovation. It reflects how we value our customer freedom of choice, how we strive to be innovative with our technology and the way we work.
Over the years, NordVPN became a trusted online security solution, used by over 1 million Internet users worldwide. Meanwhile, NordVPN became recognized by the most influential tech sites and IT security specialists. It is now one of the most trusted privacy and security service provider in the world, known for the strongly held values and well thought-out features .
We, at NordVPN, strive to make Tim Berners-Lee's vision of a truly open Internet a reality. Mr. Berners-Lee imagined the Internet as a very different place when he implemented the first successful HTML communication in 1989. It was to be a safe space, free from censorship and surveillance. Unfortunately, as headlines around the world demonstrate daily, this is hardly the case these days.