"Flyin" Affiliate Program Live with Affonix.com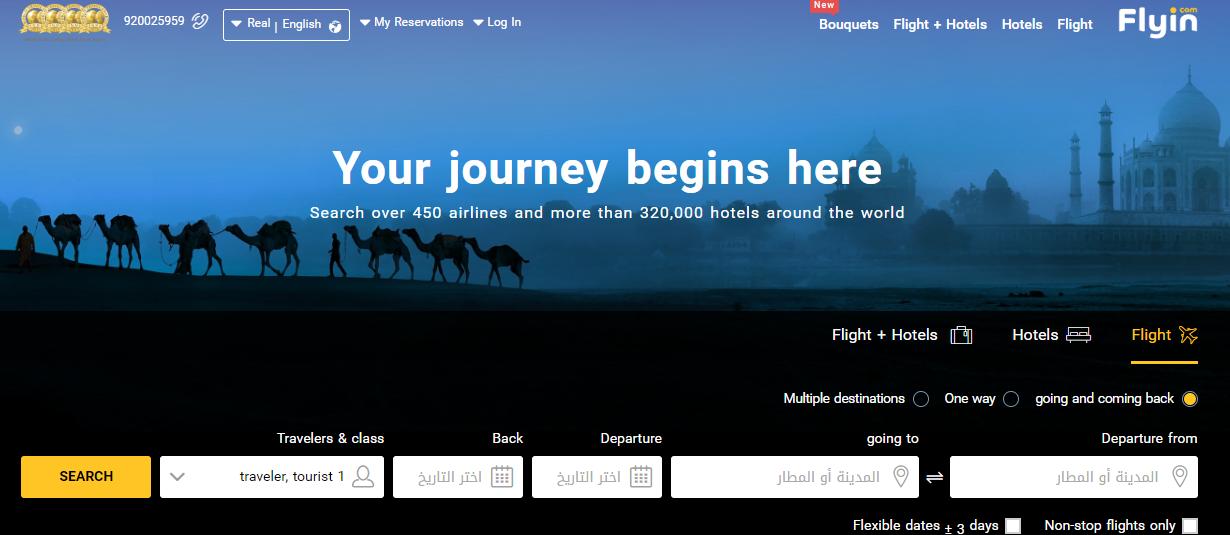 Payout Type: CPS .
Payout: "Please login to our platform to check the payout"
Offer Category: Travel .
Campaign Flow:
User clicks on the link and lands on the website.
User completes the transaction and conversion is counted.
About "Flyin"
The theme of Flynn's 2012 website was to promote the concept of convenient travel by providing exceptional travel and tourism services that are extremely easy to travel and enjoy for travelers from all over the world, especially Middle East travelers. The site is proud creators of The Fly flyin.com as the first Saudi site in their respective fields, which provides an integrated and high – level services in the travel and tourism and the latest technical methods.
Achieving the concept of luxury tourism for our customers without burdens or fatigue, and be the first electronic platform for travelers in the Gulf, especially the Middle East in general.